There are plenty of benefits to choosing artificial grass that are starting to turn heads. If your lifestyle doesn't give you a lot of spare time, synthetic grass requires very little maintenance and cuts back on your budget that you would normally spend to maintain your natural lawn.
It is not just professional sports facilities using synthetic turf anymore, there are lots of creative and eye appealing ways to use artificial grass in your lawn or inside your home. Custom Turf has put together 7 ideas on how you can work with a professional synthetic turf company to design a space to fit your lifestyle.
1. Install a synthetic turf golf putting green
Practice your short game with fringe and rough cuts with a professionally installed synthetic turf golf putting green. Don't let the rain prevent you from practicing your short game. You can have a putting green installed outside your home in your lawn, or you can have it installed inside your home, which is great for snowy and freezing climates.
Custom Turf will work with you on the design and layout and give you great options like sand traps, rough cuts, hole placements and more.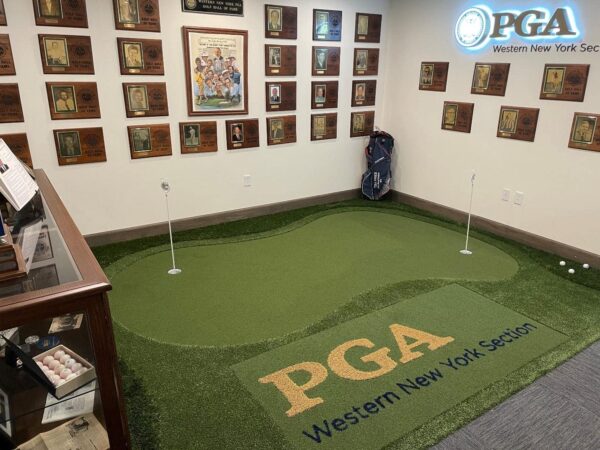 2. Install Pet Turf for your Dogs
If you own a dog, muddy paws are probably a part of your life, except for people that have synthetic pet turf installed in their home. Pet turf is great for homeowners and even better for pets.
When you don't have natural grass to tear apart and turn muddy during wet or snowy conditions, letting your pet outside on synthetic turf will never track mud inside.
High quality pet turf is easy on the dogs' joints and bones and sanitary for when they relieve themselves. If you're sick and tired of cleaning up a muddy mess in your home, contact Custom Turf and let your pets loose all day long.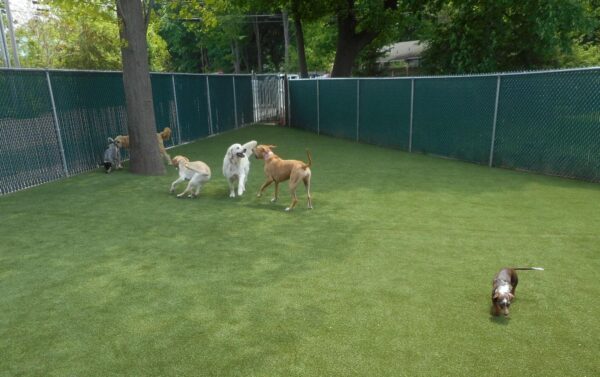 3. Landscape your yard with synthetic turf
Enhance the look and feel of your front, side or back yard with synthetic turf from a professional installer. Not only will high-quality synthetic turf upgrade the appearance of your lawn, it will not turn brown during long summer droughts or grow dandelions in the Spring.
Contact Custom Turf for a beautiful maintenance-free artificial lawns & landscaping, and spend your weekends relaxing instead of doing chores.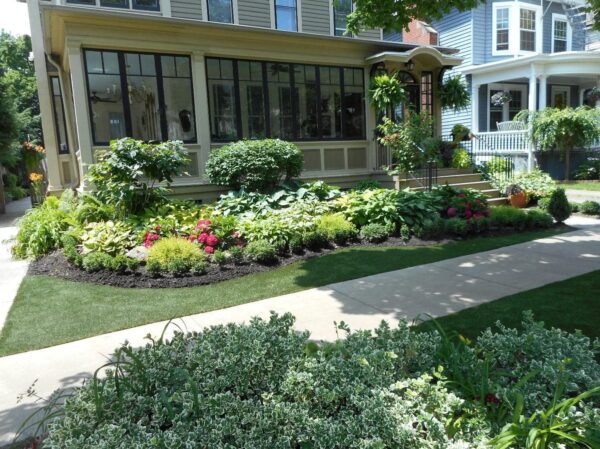 4. Build an Indoor Training Facility
Do you love burning calories at the gym, but hate spending the time it takes to travel there and get ready? An indoor artificial grass installation will give you the high performance you need at the convenience of your home.
Synthetic turf designed for athletics provide athletes with a safe and optimal performing surface. You can push and pull weighted sleds, practice your baseball swings or run your agility skills, whatever your method of training is, a synthetic turf indoor training facility can accommodate any type of workout.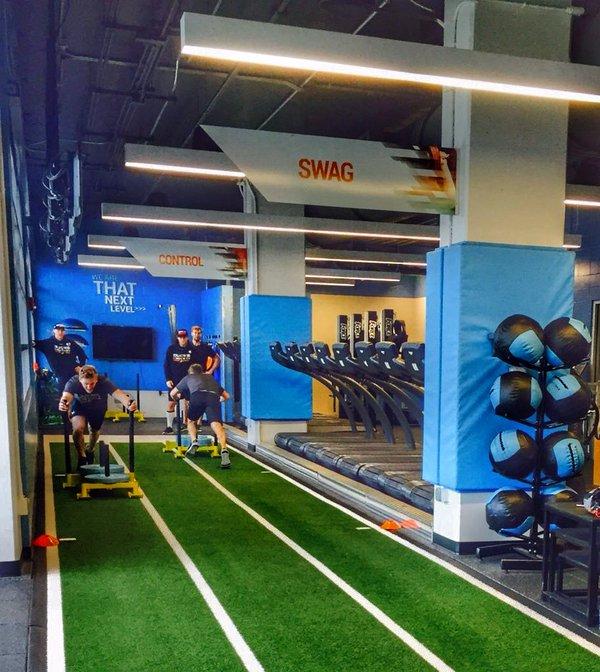 5. Synthetic Turf for Play Areas
Have Custom Turf install a safe and environmentally friendly turf for your children's play area. The crew can even enhance certain play areas with "fall zones" using biodegradable products which are lead free. The underlay performs as a shock absorber, so kids can play for hours with less strain on their joints. No more weed whacking around the playset poles, let your kids play safe with minimal maintenance with Custom Tur's playground synthetic turf.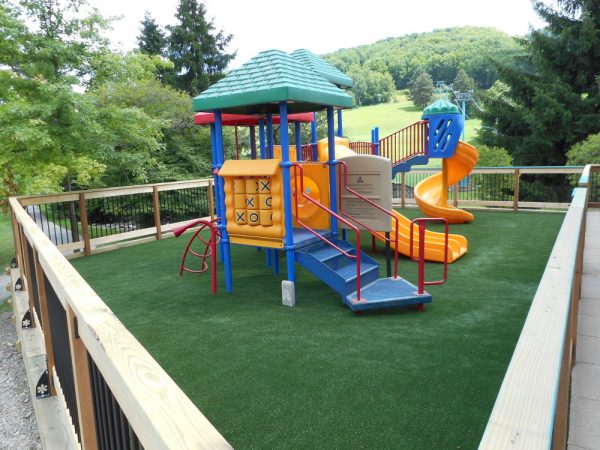 6. Get a Bocce Ball Court Installed
Bocce ball is a game that can be played at almost any age and at any level. Enjoy time at home with family and friends while playing on a professional installed synthetic turf bocce ball court. If you don't have the room for a sixty-foot court, Custom Turf will help you design one that fits your property.
Get a true roll every time and don't worry if the court will get enough sun for the grass to grow. Create a fun family activity and integrate the court into all different types of landscaping. A synthetic turf bocce ball court by Custom Turf offers amazing playability with minimal maintenance.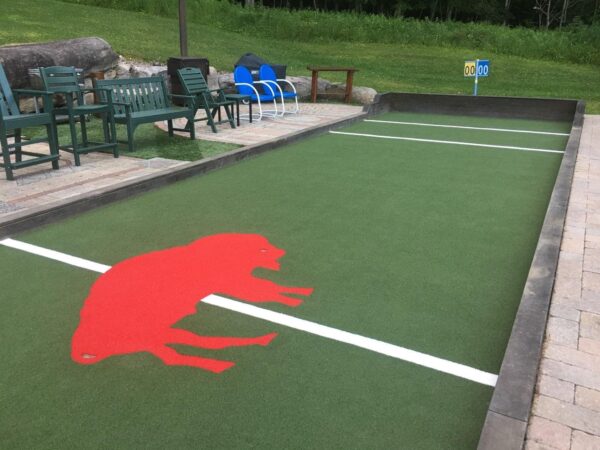 7. Go Indoors with Synthetic Turf
Don't rely on favorable weather conditions to determine your routine. Practice putts when there is a blizzard outside or get a full workout in with agility training turf. Bring the outdoors in for your pets too and let them take care of business when it's impossible or inconvenient to go out.
From basement putting greens to rooftop landscapes, a high quality artificial turf installed by Custom Turf will enhance any space.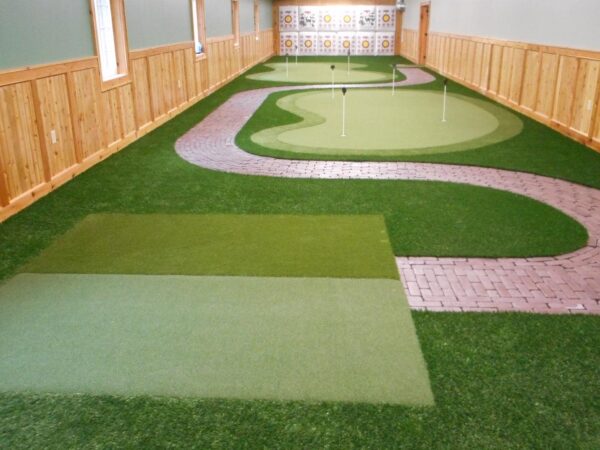 It's advisable to find a reputable synthetic turf installation company like Custom Turf to provide you with the right turf for your specific application.
Design options are virtually limitless, with colors, applications and different turf materials used. You can even order synthetic turf online and do it yourself at Custom Turf Outlet. Contact Custom Turf today at (716) 945-0283 and let us know about your project.